About
Radzicki's Tint Shop was first opened in 1990.  Now operating for over 25
years, we take pride in being NEPA's most experienced and professional tinting company.
To reach Bob, please call 570-840-4216.
To reach Andrew at 510 Wildcat Road Eynon(Sturgis), PA 18403,   please cal 570-521-4757.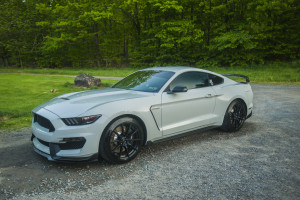 We are owner operated since being established over 20 yrs ago and hope to be around for another 50! We strive to provide a great product at a fair and competitive price.
Our work is done with pride and the assurance that you will have the best quality tint in northeast Pennsylvania.  Just give a call to local dealers, body shops, detailing shops, and glass installers and chances are they will recommend us as the northeast Pennsylvania's premier glass tinting service.
We do automotive and commercial window tinting.  Due to the large volume of work, we no longer take on residential customers.
Auto Window Tinting
Reduce Heat & Glare –  Enjoy a more comfortable, safer drive by stopping heat and glare.
Reject 99% UV Rays – Protect your skin and vehicle interior by rejecting UV rays. Protect your children in the back seats from harmful sun.
Professional Installation – Get a beautiful look by having tint professionally installed.
When you bring your vehicle into our shop, you can be assured that we will always treat it better than our own. We take our time when working on any car or truck. We are not interested in trying to cram a ton of work into one day. A couple appointments a day assures us that we will have the time to treat all of our work with care.

All our window film is custom cut to fit your vehicle. Computer cut film is sometimes not a exact match to your vehicle and may not fit the way it should. We make sure the tint fits your car the best possible way. This also cuts down on the chance of film peeling and noticeable light spaces.
Contact
Please fill out the contact form below and we will be in touch with you as soon as we are able. You can also give us a call at (570) 562-2042 for a free estimate today!